8th October 2020
VBH'S Q-SECURE HOMEOWNER GUARANTEE JUST GOT BETTER!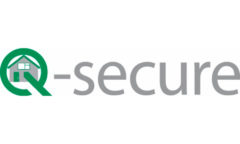 Leading hardware company VBH has recently made some changes to its Q-secure homeowner guarantee.
Q-secure guarantees finished windows, doors and patio doors, including aluminium bi-fold and lift/slide elements, against break in for 10 years after installation.
NFA Nominations

8 NFA AWARD NOMINATIONS FOR LINIAR

2020 has been a year short on good news, but the recent announcements from this year's National Fenestration Awards give many finalists a reason to smile this autumn.

Leading systems company Liniar has been nominated as a finalist in a staggering eight categories at this year's NFAs. Sister companies Avantek Machinery and Edgetech have also been selected as finalists in their categories...

ODL Europe announced as finalists in two NFA 2020 categories

ODL Europe has been named as finalists in two categories at the National Fenestration Awards 2020. The Bootle-based business, has been nominated for the 2020 Composite Door Manufacturer and the Integral Blinds Company.

Nathan Barr, Managing Director of ODL Europe, said: "Everyone at ODL Europe is delighted to have been shortlisted for these two awards. The nominations help celebrate the continued hard work and effort by our teams and the support of our voting customers and supply partners. We are thrilled."

The voting closes on 24th November and winners will be announced during the course of the FenEx Doors...

NFA Nominations

MACHINERY AWARD NOMINATION FOR AVANTEK

Picture above: Jamie Munday

Excellent news for Midlands-based Avantek Machinery! The 2020 National Fenestration Awards' finalists were recently announced and Avantek has been named among the contenders for the 2020 Machinery Company of the Year.

Sales Director Jamie Munday explains why this nomination is such good news for...
Machinery

LINIAR STAYS AHEAD OF FOIL DEMAND WITH INVESTMENT IN LAMINATION TECHNOLOGY

Innovative PVCu systems company Liniar is ramping up its capacity for foiled profiles, with the purchase of one of the most technically advanced lamination machines on the market.

The £750k investment in the Luna R Automatic Profile Wrapping Machine from Italy has been specifically designed for Liniar and will help the extrusion company speed up the production of foiled profiles, thanks to major time savings on set...

Yale sponsors National Home Security Month to raise awareness for British homeowners

Yale is proud to announce that it will be sponsoring National Home Security Month (NHSM) for its eighth consecutive year.

The annual campaign, which this year is themed 'You call it home, we keep it secure', aims to raise awareness around the importance of home security. Offering advice, breaking down technical jargon, and debunking myths for homeowners across the UK, NHSM helps to drive demand for security products and installation services nationwide.

Paul Atkinson, Sales and Commercial Director for Yale commented: "At Yale, NHSM has become a highlight of our calendar each year because of the good it does for homeowners and...

Machinery

A BESPOKE SOLUTION FROM HAFFNER MURAT

Leading machinery specialists, Haffner Murat have reported a significant upturn in enquiries from PVC-U and aluminium fabricators interested in using automation in the new normal. Dave Thomas, Managing Director at Haffner Murat, said: "We are a reliable and experienced machinery partner for businesses interested in automation. We have a wide range of CNC machining centres and we work closely with our customers to ensure they get the solutions their business needs. This even extends to...
Aluminium

STELLAR'S AESTHETICS ATTRACT CONSUMER APPEAL

Retail installer Walkers Windows in Huddersfield has been selling Stellar, the double award-winning aluminium system from Epwin Window Systems to his growing retail customers for several months. The verdict on the system from Brent Walker, owner of Walkers Windows, is simple: "It's the best on the market and it gives us clear points of differentiation."

Stellar windows are on display at Walkers Windows' two retail showrooms, one in...

POWER OF THREE AS WINDOWS FIRM TARGETS GROWTH

Picture above: New recruits in the frame at Performance Window Fabrications (from left) Charlie Skipp, Joe Blythe-Richards and Josh Dewstow.

A leading aluminium windows manufacturer has created a new business development team as it targets rapid growth in the private and public property sectors.

Joe Blythe-Richards, Charlie Skipp and Josh Dewstow have been appointed by Performance Window Fabrications (PWF) to help deliver its vision for future expansion, which will include the creation of further jobs at the Birmingham-based manufacturer.

The three recruits have been appointed in business development roles by the fenestration group, which recently launched two new divisions – Fire Windows Direct...

Aluminium

FENTRADE DELIVERS ON COLOURFUL TOOL HIRE PROJECT

Trade fabricator, Fentrade Aluminium recently manufactured and supplied a commercial shopfront system for a colourful refurbishment project for a specialist tool hire company based in Bristol, Avon.

Working with installer Crystal Clear of Bristol, one of Fentrade's established trade customers, the specialist tool hire company were particular on the choice of colour. As such the shop front was manufactured in RAL2004 Pure Orange...
Windows

TIMBER REPLICA WINDOWS MORE POPULAR THAN EVER BEFORE

The United Kingdom's landscape is awash with properties from a variety of periods and with a variety of styles. From the ultra-modern abodes of the suburbs to heritage properties full of character and until recently, there wasn't one window that could fit all these unique homes.

With the introduction of a new, groundbreaking PVCu flush sash window system from Liniar in 2019, homeowners can now benefit from not only the personalisation...

MODPLAN LAUNCHES INTERNAL CONTROL HUB TO SUPPORT ITS CUSTOMERS

In response to the industry-wide supply chain challenges, leading VEKA trade fabricator Modplan has launched an internal Control Hub to keep its customers one step ahead.

Heidi Sachs, Managing Director at Modplan, commented: "Our new Control Hub gives us at-a-glance information on the status of every order in the system across our multiple manufacturing sites. This includes our planning summary, stock availability, production levels and dispatch details. It means we can identify any issues immediately and let our customers know what's happening so they can plan accordingly."

The Control Hub gives Modplan detailed insight across all its manufacturing sites and the company...

Windows

SPECTUS FLUSH CASEMENT WINDOWS REVAMP A 16TH CENTURY BUILDING

Spectus flush casement windows have been used in a 16th century building near Chelmsford, Essex. The Pig and Whistle has a long history as a public house but got converted in 2013 to a popular local restaurant.

The replacement windows were undertaken by local domestic installation company, Chignal Windows Ltd who are based near Chelmsford. Kevin Lovett...
Commercial

SONIA TRAVIS PROMOTED TO HEAD OF COMMERCIAL SALES AT EPWIN WINDOW SYSTEMS

Sonia Travis has been announced as the new Head of Commercial Sales at Epwin Window Systems. Commenting on her new appointment, she said: "I am delighted to be taking up the post of Head of Commercial Sales. Epwin Window Systems is unique when it comes to supporting the commercial sector because we can...

TAP INTO GROWTH WITH LEKA SYSTEMS

Conservatory roof innovators, Leka Systems has reported a significant upturn in demand for their Leka Xi conservatory wall and base system. Leka Xi allows fabricators and installers to tap into the trend for thermally efficient home extensions or freestanding garden rooms whilst offing fast installation too.

Rhys Hoddinott, Managing Director of Leka Systems, explains: "Following lockdown there has been a definite increase in consumers looking at home extensions or freestanding garden rooms. And the Leka Xi is the perfect product to tap into this market. Installers also like the fact they can be constructed in just three to five days therefore...

Commercial

EYG COMMERCIAL TRANSFORMS SCHOOL WITH SPECTUS ELITE 70 WINDOWS

Yorkshire commercial fabricator EYG Commercial has recently transformed Driffield School and Sixth Form with 180 Spectus Elite 70 windows in a £250,000 project. Business Development Manager at EYG Commercial, Mike Hastie, said: "This project is very good example of how new windows can transform the look, and performance of an older building."
People

Growth prompts a further new appointment at Mercury

Specialist fabricator Mercury Glazing has announced a further new appointment to support its ambitious growth strategy. Kevin Edmond has joined the Gloucester-based...

SELECTA CONTINUE TO GROW AS SALES SOAR!

There have been many positive and negative, happy and sad articles and reports over the last 6 months or so as the whole world got to grips with the devasting effects of a global pandemic. Selecta Systems Sales Director, Andy Green, speaks about how Selecta have coped during this time as they become one of the industries success stories of this extraordinary year as they see exceptional demand for products soar to record levels.

What a strange year 2020 has been! We started the year with optimism and confidence on the back of an excellent 2019, where 46 new fabricators were...

People

Mercury appoints Paul Cowley as Sales Office and Logistics Manager

Specialist fabricator Mercury Glazing Supplies has appointed well-known industry face Paul Cowley as...
Doors

ODL EUROPE CONFIRMS PRESENCE AT FIT SHOW 2021

ODL Europe has announced it will be exhibiting at the FIT Show 2021, which will be held 25-27 May 2021 at the NEC Birmingham. Nathan Barr, Managing Director of ODL Europe, said: "I'm delighted to be announcing...

TWO MORE MEMBERS FOR THE 'A TEAM'

With business booming, record-breaking growth and the announcement of Avantek Machinery being named as an official UK distributor of world-class Graf Synergy window fabrication machinery, the Avantek team is delighted to announce two new customer-focused additions as Field Service Engineers.

Andy Weir joined the Avantek team in July and is already adding value to customers. Andy relocated from Scotland, where he'd worked for many years as an engineer with Window Supply Company, to start a new life in the Midlands with his partner. Andy has comprehensive knowledge across the Supercut, Urban and Wegoma machinery ranges.

"Andy didn't waste any time jumping straight...

Doors

EXPANDED RANGE FROM ODL EUROPE

ODL Europe has confirmed they are expanding their range of doors with the soon to be launched Deco and Moderne composite doors. Nathan Barr, Managing Director of the Bootle-based company, explains: "During lockdown we took the time to further strengthen our market position and expand our offer to put our customers on the front foot. Our two new door designs are a direct result of feedback from our customers and our new Deco and...
Windows

SPECTUS ELITE 70 WINDOWS SPECIFIED FOR EXCEPTIONAL AFFORDABLE HOUSING SCHEME

483 Spectus Elite 70 windows were specified and installed in the development of 47 affordable homes built into the fabric of Edinburgh's historic Edmonstone walled garden.

The historic Edmonstone walled garden is the site of an ambitious £5 million housing development, which includes 47 affordable homes.

The development project has 16 cottage flats and 31 houses made up of one, two and three-bedroom properties.

SAINT-GOBAIN GLASS UK & IRELAND LAUNCHES NEXT GENERATION ONLINE TECH HUB

To deliver comprehensive support to all involved in the building glass supply chain

The commercial building sector is complex and involves many different stakeholders throughout the design, fabrication and installation phases of a building project.

Glass and glazing can be particularly challenging, as consideration must be given at the very early stages of a project to the various implications of glazing and facades. Glass is a beautiful, versatile and sustainable building material when specified, processed and installed correctly, based on the particular performance, safety and sustainability requirements of a building.

Saint-Gobain Glass works in partnership with those involved in the development of glazing...

Windows

SPECTUS ELITE 70 SPECIFIED FOR HIGH PROFILE AFFORDABLE HOUSING DEVELOPMENT

150 Spectus Elite 70 flush tilt and turn windows were specified in the development of 26 two bed flats for social rent, including 10 amenity homes on an urban site in the heart of Paisley, Renfrewshire. The new development replaces the former Arnotts department store in the town's new Abbey Quarter.

The project was secured by Spectus Approved Window Contractor Walker Profiles Ltd, a leading manufacturer, supplier and installer...
New Appointment

TONY BASILE STRENGTHENS SHEERLINE TECHNICAL SALES TEAM

Garnalex welcomes Tony Basile as one of the cornerstones of a strong Sheerline Technical Sales Team. Joining Paul Greenaway, in the newly-created roles of Technical Sales Managers, Tony will drive sales by helping customers set up as Sheerline fabricators – as well as offering...

A PERFECT MATCH WITH FORCE 8

Colour is now one of the largest selling points in the window and door market, and a great deal of this is focused on the door sector with an ever expanding range of styles and colours and matching frames. But this can easily turn into a nightmare for the installer, says window and door fabricator Force 8.

According to the company, getting the perfect match between a coloured door and frame when dealing with different manufacturers can be hit and miss. Using the right paint code does not always guarantee a good match, the only way to be sure is to...

Aluminium

BDC ALUMINIUM ADDS STELLAR FROM EPWIN WINDOW SYSTEMS TO ITS ALUMINIUM OFFER

Picture above: David Green – BDC Aluminium, Sally Cowen – BDC Aluminium

Experienced aluminium fabricator BDC Aluminium has recently added Stellar from Epwin Window Systems to its portfolio. David Green, Managing Director...
| | | |
| --- | --- | --- |
| | 0780 505 1322 | |