4th March 2021
CONSERVATORY OUTLET LAUNCH ONLINE DIGITAL SALES TRAINING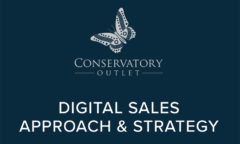 A series of online sales training forums, designed to explore and share best practice within the home improvement industry, has been officially launched by Conservatory Outlet Ltd.
The forums, which have been made available to sales professionals from across the...
Doors

GUARDSMAN FIRE DOOR FROM ODL EUROPE ATTRACTING ATTENTION

The Guardsman Fire Door slab from ODL Europe is billed as a gamechanger for the 30- minute composite fire door market. The strength of its credentials is being reflected in the strong interest ODL Europe is seeing since it introduced the product in late 2020. Nathan Barr, Managing Director of ODL Europe, said: "The commercial sector is very interested in...

VELUX REWARDS SCHEME OFFERS UP TO £35 FOR PURCHASES THIS SPRING

Installers and builders can take advantage of extra rewards with top retail and high street brands when purchasing selected roof windows

Construction industry professionals and homeowners across the UK and Ireland can now benefit from an extra rewards boost this spring, thanks to roof window manufacturer VELUX®.

Introduced in 2015, VELUX Rewards is a scheme designed to provide installers, builders and homeowners an opportunity to further benefit from buying roof windows from the premium roof window brand by providing access to vouchers redeemable at top high street and online brands each time they make a purchase. Rewards can be claimed for all...

Doors

BIFOLD LOCAL SIGN UP TO FAST-FITTING STELLAR

Trade and domestic fabricator Bifold Local have begun manufacturing Stellar, the multi-award-winning aluminium window and door system from Epwin Window Systems. Liam Duffy, Director at Bifold Local, said: "We are delighted to be fabricating Stellar. Its superior flush aesthetics and ease of fitting are already proving popular with our trade and domestic customers. The Epwin Window...
Doors

UK DOORS ONLINE INVESTS IN FOM INDUSTRIE ADIR C CNC MACHINING CENTRE FROM HAFFNER MURAT

Specialist aluminium door manufacturer UK Doors Online has recently invested in a FOM Industrie Adir C CNC Machining Centre from Haffner Murat. The new machine was installed at UK Doors Online's state-of-the-art manufacturing centre in Ravensthorpe, Wakefield in February, and the company has reported a return on investment from day one.

FROM DIRECTORS TO DOGS, THE UAP TEAM WERE ALL DRESSED UP FOR WORLD ENCEPHALITIS DAY

There was a rosy glow amongst the team at hardware specialist, UAP Ltd, on Monday, as the team dressed in red to support World Encephalitis Day on 22nd February for the Encephalitis Society.

Thanks to the pandemic, the UAP team has largely been working from home for the past year but social distancing couldn't stop the fun with many of the team getting their four-legged 'office assistants' involved!

Major donor and CEO of UAP Ltd, David Jennings, has recently been appointed as Vice President of the Encephalitis Society in the UK. The cause is close to his heart following the loss of his...

Integral Blinds

NEW FEATURES FOR INTEGRAL BLINDS FROM ODL EUROPE

The industry-leading Blink® Blinds + Glass from ODL Europe has recently added a new feature to further improve functionality to their popular integral blind range. The encapsulated blinds are now available with multi-positioning magnet choices, which is ideal for when blinds are situated in difficult to reach areas. Andy Meakin, Business Development Manager at ODL Europe, explains: "Our new multi...
Windows

OVER 200 SPECTUS WINDOWS FITTED IN NEW GOLD-STANDARD DEVELOPMENT

Over 200 Elite 70 casement windows and 32 French door sets were manufactured and installed in a new 32-home development in Scunthorpe, North Lincolnshire. The 32 new home development were designed and built to exacting high standards incorporating Secured by Design features throughout, including Police Preferred specification for the windows and doors.

The manufacture...

NEW PARTNERSHIP LETS BUILDING OUR SKILLS ATTRACT MULTI-DISCIPLINE NEWCOMERS TO FENESTRATION INDUSTRY

Building Our Skills has teamed up with the Learning Skills Partnership in an initiative that is intended to attract newcomers into roles in the fenestration industry that go beyond those of the well-known hands-on site-based variety.

Going forwards, Building Our Skills will offer a range of apprenticeships run by the Learning Skills Partnership in the business areas of trade supply, accountancy, customer service, administration and project management. Of particular interest is expected to be the Trade Supplier Apprenticeship, which is ideal for those operating a trade counter. John Ogilvie, Director Building Our Skills explains more:

"I think we would all agree that the...

Fit Show

HAFFNER MURAT FINALISES THE LARGEST EVER STAND AT FIT 2021

Picture above: Dave Thomas

Haffner Murat has announced its presence at FIT 2021 with the largest ever stand in the FIT Show's history, an eyewatering 405 sqm of exhibiting space. The Haffner stand will showcase a complete range of fabrication machinery including some new machine innovations and platforms. Dave Thomas, Managing Director of Haffner Murat, said: "Our stand is a statement of intent for Haffner...
Growth Plans

ADDITIONAL CAPACITY AT MODPLAN SUPPORTS LONG-TERM GROWTH

Leading trade fabricator Modplan has made several strategic investments across the business, which has opened up new opportunities and provided additional capacity to support their long-term growth efforts. Managing Director at Modplan, Heidi Sachs, said: "Our recent...

INDEPENDENT DECEUNINCK POLL FINDS COLOUR IS KEY

The findings of an independent survey of UK homeowners suggests that colour and finish are key factors in determining their purchasing decisions.

Revealed this month [March], the survey conducted by leading pollster, YouGov, and commissioned by Deceuninck, found that at a headline level 75% of homeowners surveyed think that choice of colour is important in shaping their purchasing decisions.

Security, energy efficiency and sustainability, were also cited by respondents as key influences on their purchasing decisions. Price point was also a significant factor for some groupings but less so for others.

Manufacturing

MODPLAN BECOMES A MEMBER OF MANUFACTURING WALES

Leading trade fabricator Modplan has become a member of Manufacturing Wales, a prestigious association representing the vision and ambitions of manufacturers across Wales.

Both David Burles and Heidi Sachs of Modplan are delighted to...
Roofing

ALL UNDER ONE ROOF WITH MODPLAN

With the continued growth in the solid conservatory roof market, leading trade fabricator Modplan has confirmed that their Leka Solid Roof System provides the perfect opportunity to take a strategic advantage.

Heidi Sachs, Managing Director at Modplan explains: "For some time there has been a steady growth for solid conservatory roofs but we have seen a huge spike in demand following the pandemic.

Structura brings Shakespeare's first theatre back to life

Structura UK, the fabricator and installer of glass curtain walling and specialist refinishing expert, has completed an intriguing project at 'The Box' on New Inn Broadway, London and it's a project full of firsts!

The location is the site of 'The Theatre', Shakespeare's first polygonal purpose-built theatre and precursor to The Globe. It is also the first site where Structura has combined curtain walling with Accoya wood panels.

Combining five floors of exhibition space and offices, the whole front façade has been supplied and installed by Structura. An open plan ground floor and basement features an exhibition run in conjunction with the...

Fabricator Case Study

MODPLAN: ONWARDS AND UPWARDS

2020 has been a challenging year in many ways. From lockdown measures to unprecedented demand throughout the fenestration industry, adaptability has been key for everyone in business.

As a company whose business has spanned more than four decades, leading trade fabricator Modplan of Newport, South Wales has proven it has what it takes to stand the test of time, despite any economic and industry challenges.
Bi-fold Doors

SECURING MORE ALUMINIUM BIFOLD DOOR SALES WITH FENTRADE

Trade fabricator Fentrade Aluminium Building Products prides itself on offering added-value benefits to maximise market opportunities for their growing customer base. This is evident in the uptake for their high-security aluminium bifolding doors fitted with upgraded hardware from VBH Q-Secure. Chris Reeks, Director...

NEW VEKA MD SHARES HIS STRATEGIC APPROACH TO 2021 AND BEYOND

The newly appointed MD of VEKA plc, Neil Evans, has a clear strategy for 2021 and is leading the business to ensure VEKA, and its customers, continue to thrive in challenging times, not just this year but in the years to come.

Squaring up to the challenges of Covid-19, Neil took the helm of the business in January 2021 and has this week revealed his intentions for the year ahead for the business.

VEKA placed people at its heart in the challenging trading year of 2020 – customers, suppliers and employees – and this, combined with a trusted brand, strong heritage and...

Hardware

UAP LAUNCHES INDUSTRY LEADING FULLEX KINETICA+ K4 LOCK

UAP, the leading manufacturer of security and fire safety hardware for doors and windows, has launched the Fullex Kinetica+ K4; a state of the art locking system that combines advanced, patented features to deliver one of the most secure 3* cylinder locks ever produced.

Building on the credentials of...
Software

Protect your margins and your reputation with Onsite 7

Onsite 7, the new cloud-based job management software developed by the trade for the trade, is seeing stronger than ever take-up.

MADE FOR TRADE DRIVING FORWARD IN 2021

Made for Trade have announced a significant long-term investment in the expansion of their fleet of delivery vehicles. Each of the 10 new vehicles also comes equipped with another MFT design innovation, changing the way their products are handled both at the factory and also at delivery sites, the new design significantly decreases risk and puts safety of their employees first.

MFT's announcement, along with other news of their product expansion is a strong indication of their industry position and growth plans throughout 2020-2021 and beyond.

"For some time, we have been looking at the handling challenges presented by the loading and...

Doors Report

'V' SHAPED RECOVERY FOR UK RESIDENTIAL ENTRANCE DOOR MARKET – AMA RESEARCH

Picture above: Laura Pardoe

A new report into the UK residential entrance door market has forecast a positive outlook for the sector over the next five years, despite a significant decline in 2020 due to the impact of Covid 19 and lockdown restrictions.
Hardware

GET SMART WITH Q-SMART

Hardware expert VBH has added the Q-Smart electronic smart handle to its range of premium quality window and door hardware and furniture.

It's a keyless product which gives the homeowner 3 methods of gaining access. The first is a proximity fob that communicates with a reader built into the handle unit; the second is via the Blusafe app that allows the user to use their mobile phone as a key, and the third is finger print recognition. The large reader pad is concealed under a hinged tab to keep it dry.

The app enables the main user to...

Economical thermal break for aluminium systems

Ensinger is presenting a new standard programme for insulating profiles for metal frames of windows, doors and façades

Ensinger is starting the new year with an expanded, easy-to-use insulbar catalogue. With this, the plastic specialist is offering system manufacturers of windows, doors and façades a wealth of validated insulating profiles and finishing options for thermally optimising their products. Virtually all common solutions for aluminium systems can thereby be implemented quickly and without any costs for customised tools.

"In order to meet a wide variety of technical, climate-related and ecological requirements, the standard programme comprises numerous materials and profile geometries in insulation depths...

COVID-19 Hero

LINIAR RECEIVES BPF RECOGNITION FOR PPE SUPPORT

The COVID-19 pandemic has impacted our communities, our industry and the entire world, presenting challenges which have not been experienced before.

In March 2020, whilst shutters were down and showrooms darkened, industry-leading PVCu systems company Liniar turned its downtime into an opportunity to make a difference with the provision of personal protective equipment (PPE) to key workers.

This initiative saw the design, manufacture and donation of tens...
Windows

SPECTUS FLUSH TILT & TURN WINDOWS SPECIFIED FOR NEW BUILD EXTRA CARE DEVELOPMENT

200 Spectus Flush Tilt & Turn Windows were specified for a 60-home extra care development in Grimsby. The three-storey building, Burchester Court, comprises of 60 one and two-bedroom apartments, all with accessible and open plan living space.

Designed for people who are aged 55 and over, the development enables residents to live independently in...

BETTER DATA, SAFER BUILDING: CPA LAUNCHES CONSULTATION ON NEW PRODUCT INFORMATION CODE

The Construction Products Association (CPA) is launching an industry-wide consultation into a new proposed Code for Construction Product Information (CCPI), to gather the views on the Code before it is formally launched later this year.

The Code has been developed by the CPA's Marketing Integrity Group (MIG), which was tasked with responding to the issues raised in Dame Judith Hackitt's report 'Building A Safer Future', and the credibility challenge facing our industry following the Grenfell Tower fire. The report confirmed radical change was needed for construction products, particularly in the areas of testing, information and marketing.

The Code, made up of 11...

Windows

SPECTUS FLUSH TILT & TURN WINDOWS SPECIFIED FOR NEW BUILD SOCIAL HOUSE DEVELOPMENT

300 Spectus Flush Tilt & Turn Windows were specified in the development of 22 one-bedroom and 16 two-bedroom flats in Cricket Hill Road, Sheffield. Formerly the site of a social club, the site was secured for a development of a social housing apartment block.

The development required 300 windows, all with demanding specifications due...
| | | |
| --- | --- | --- |
| | 0780 505 1322 | |
Fenestra Build Limited 19 Heather Close, Tickhill, Doncaster, Yorkshire DN11 9UU
To view our privacy policy click here. To Unsubscribe please click here.
© Copyright Fenestra Build 2020